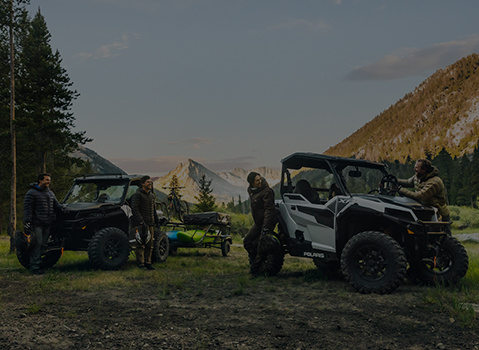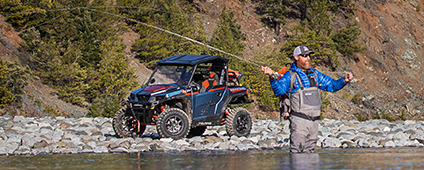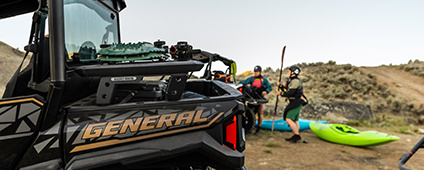 No matter which GENERAL you choose, you begin every adventure with the best performance, the greatest utility, and the most comfortable ride you can get in a side-by-side.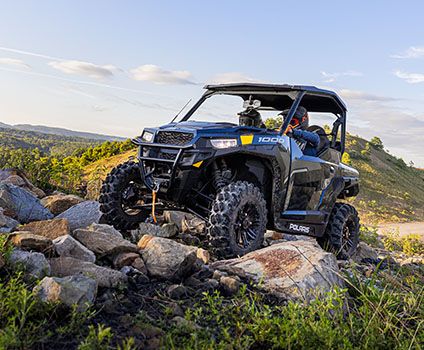 Every trail is an invitation. A chance to see how far you can go and how much fun you can have along the way. Class-leading performance, ultra-responsive horsepower and suspension make you unstoppable.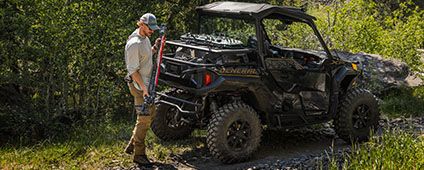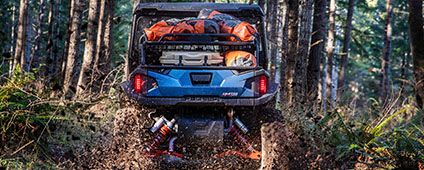 If you want to be ready for anything, you need a machine that can do everything. GENERAL answers with unrivaled versatility of the dumping cargo box, class-leading towing and interior storage.
Explore the 2-seat GENERAL Line-up
GENERAL 1000
Starting at
$18,199
US MSRP
Unlock more adventure with the best performance, utility and comfort the industry has to offer in a crossover side-by-side. Equipped with True On-Demand AWD, 100 HP, 600 lb dumping cargo box, 1,500-LB towing capacity and rider-optimized premium interior. Upgraded trims available.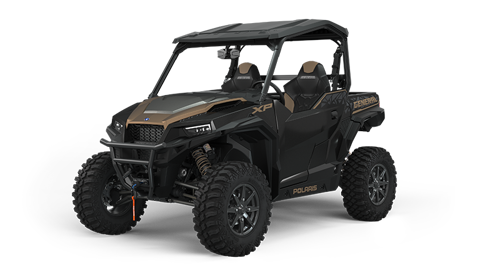 GENERAL XP 1000
Starting at
$26,999
US MSRP
XP is the world's most capable crossover side-by-side. With a 64" stance, 30" Pro Armor tires, high clearance A-arms and Walker Evans Velocity shocks, it will elevate your off-road experience and take you on adventures that break new ground.

We want to make sure you find the perfect adventure rig, use our compare tool to help guide you.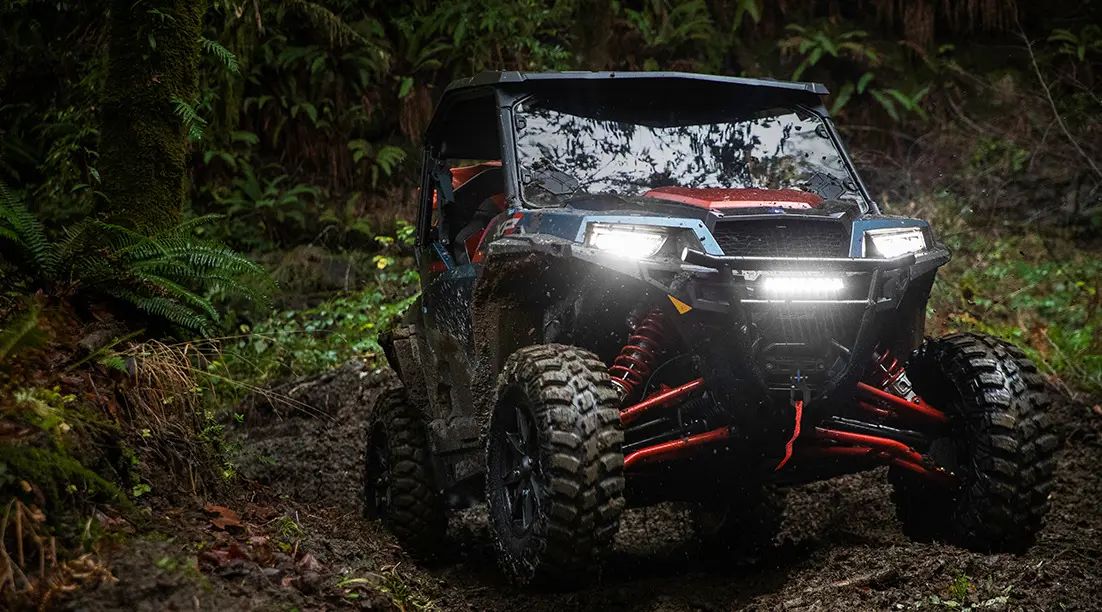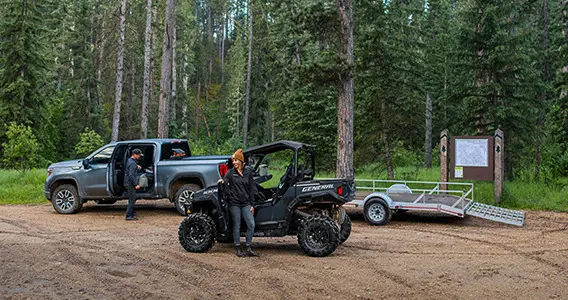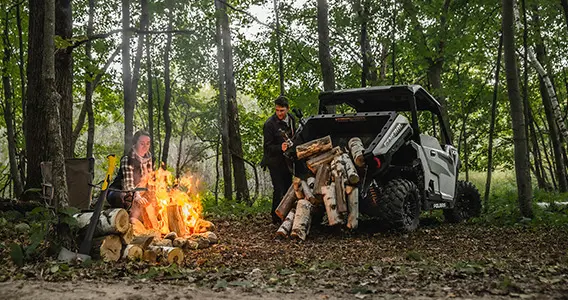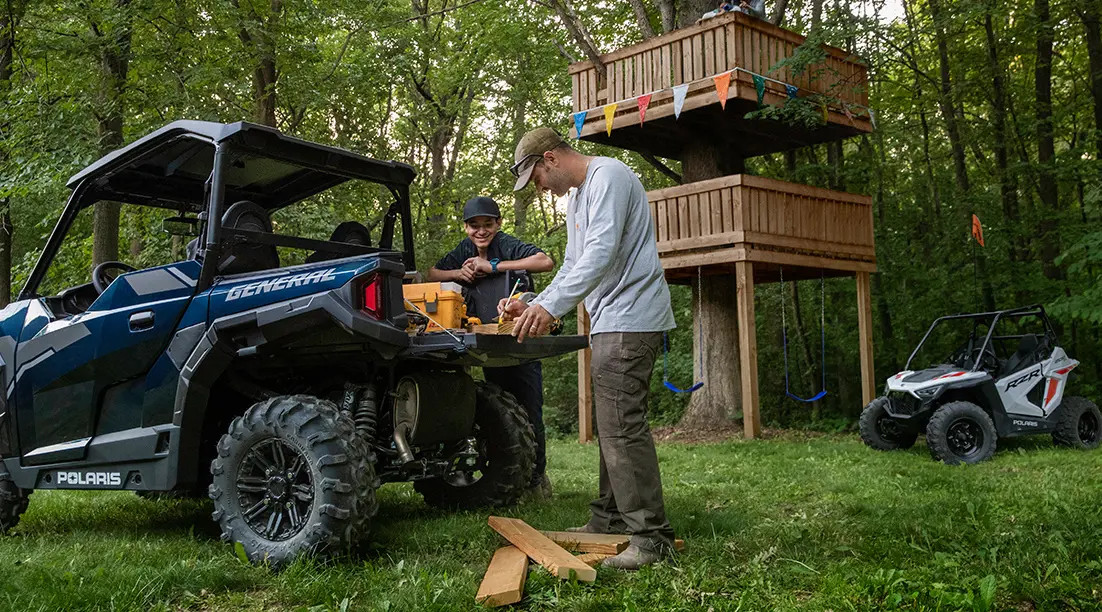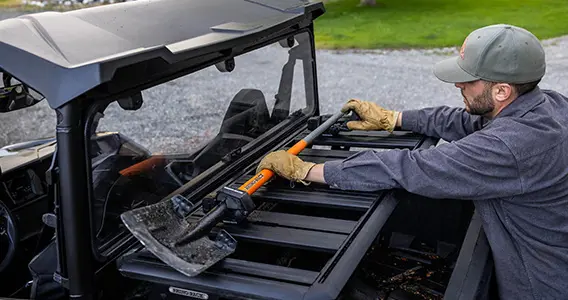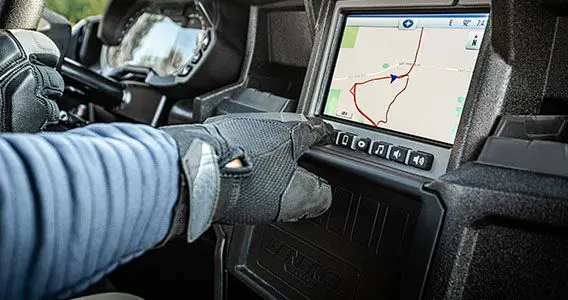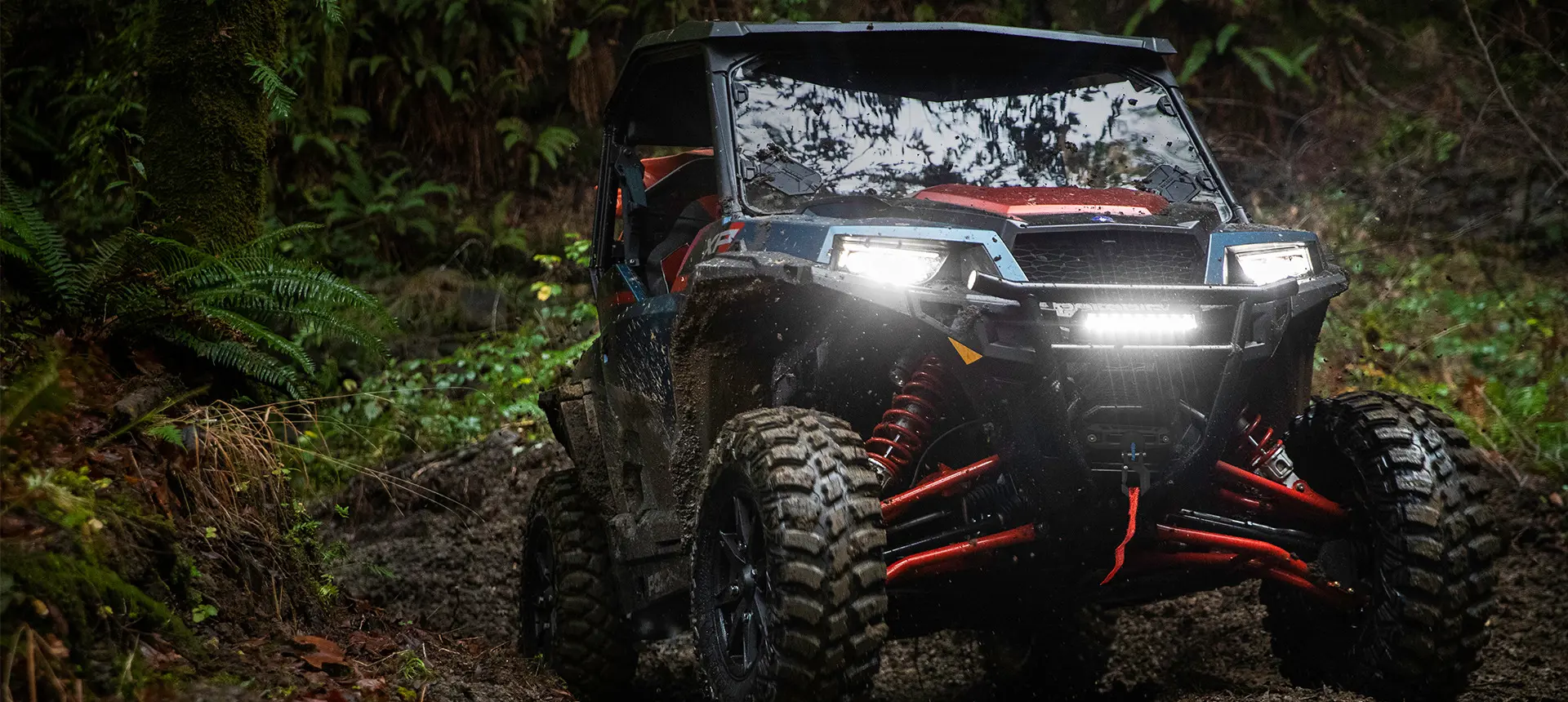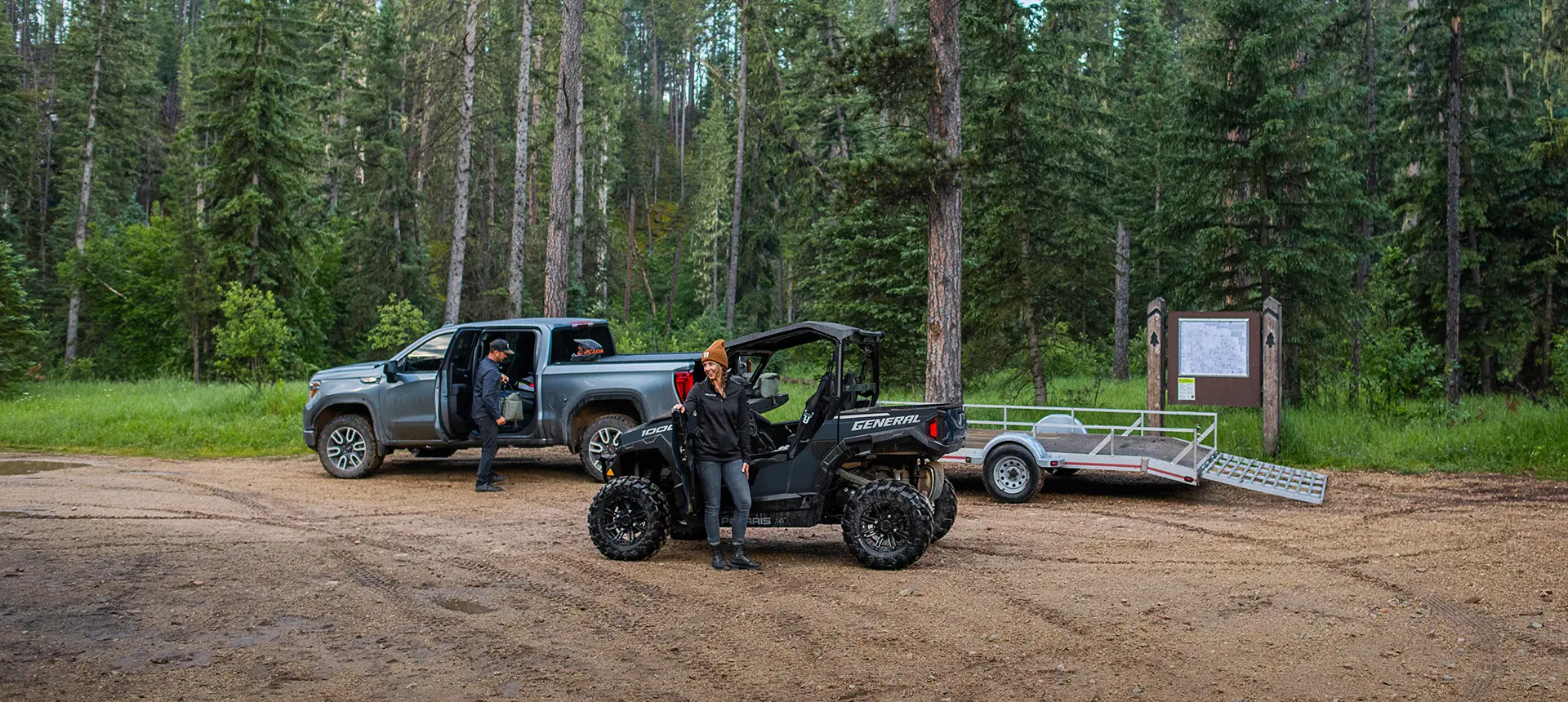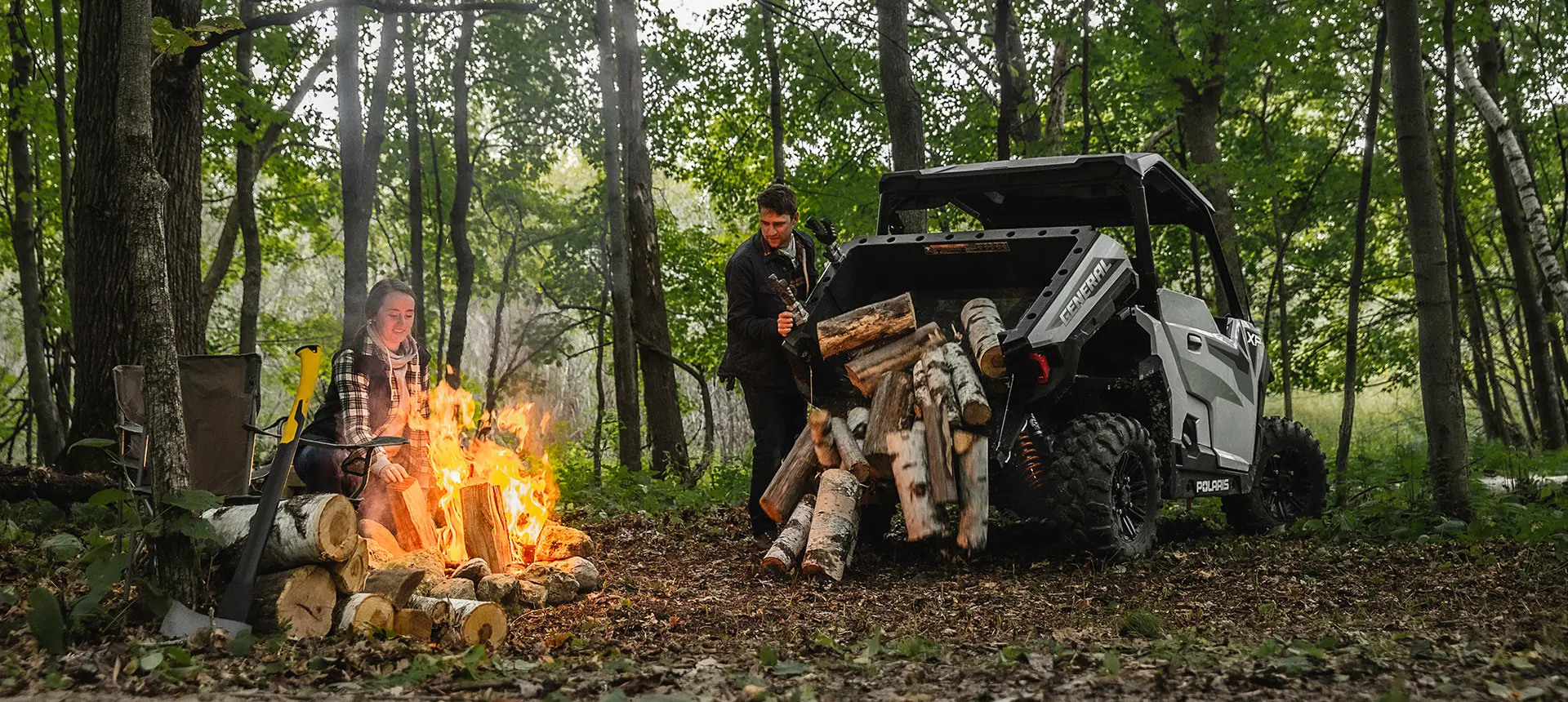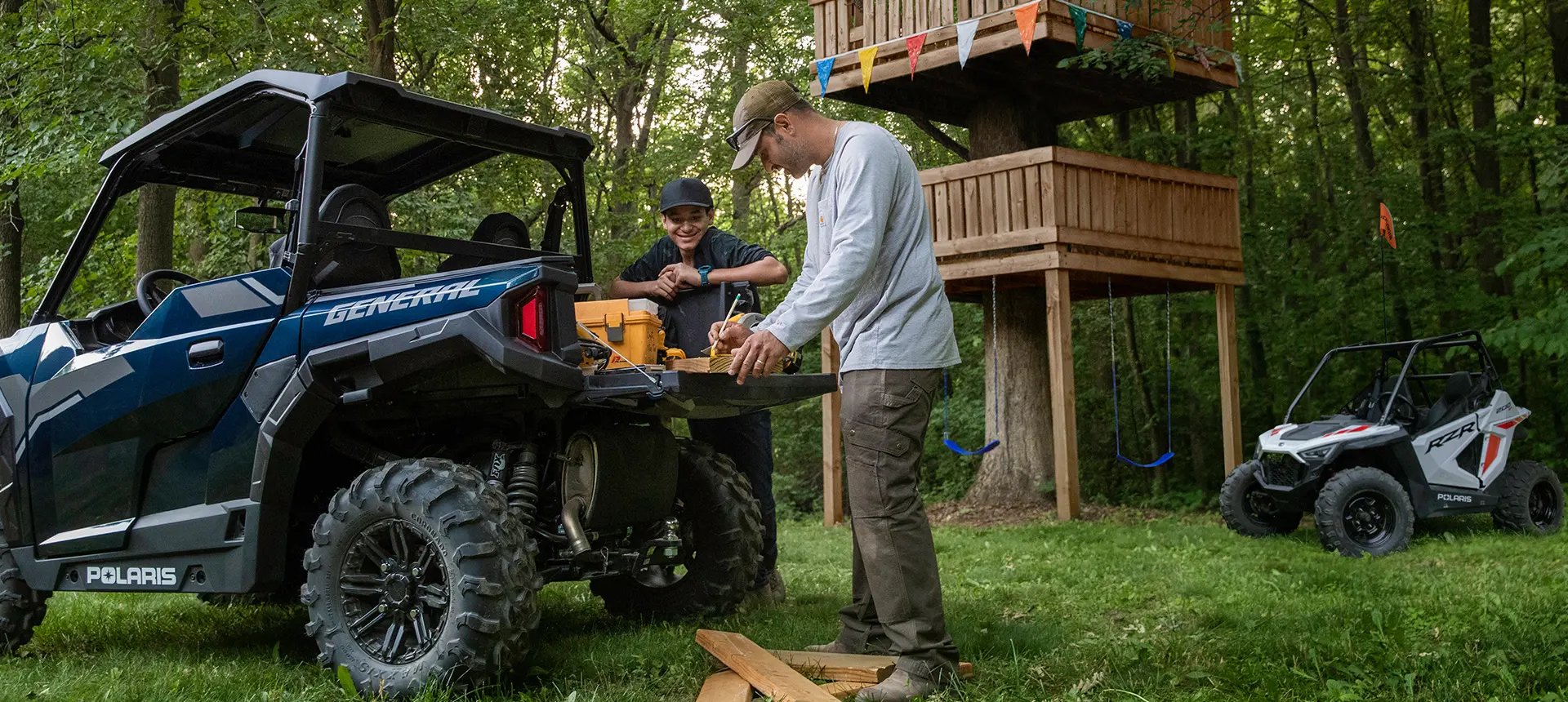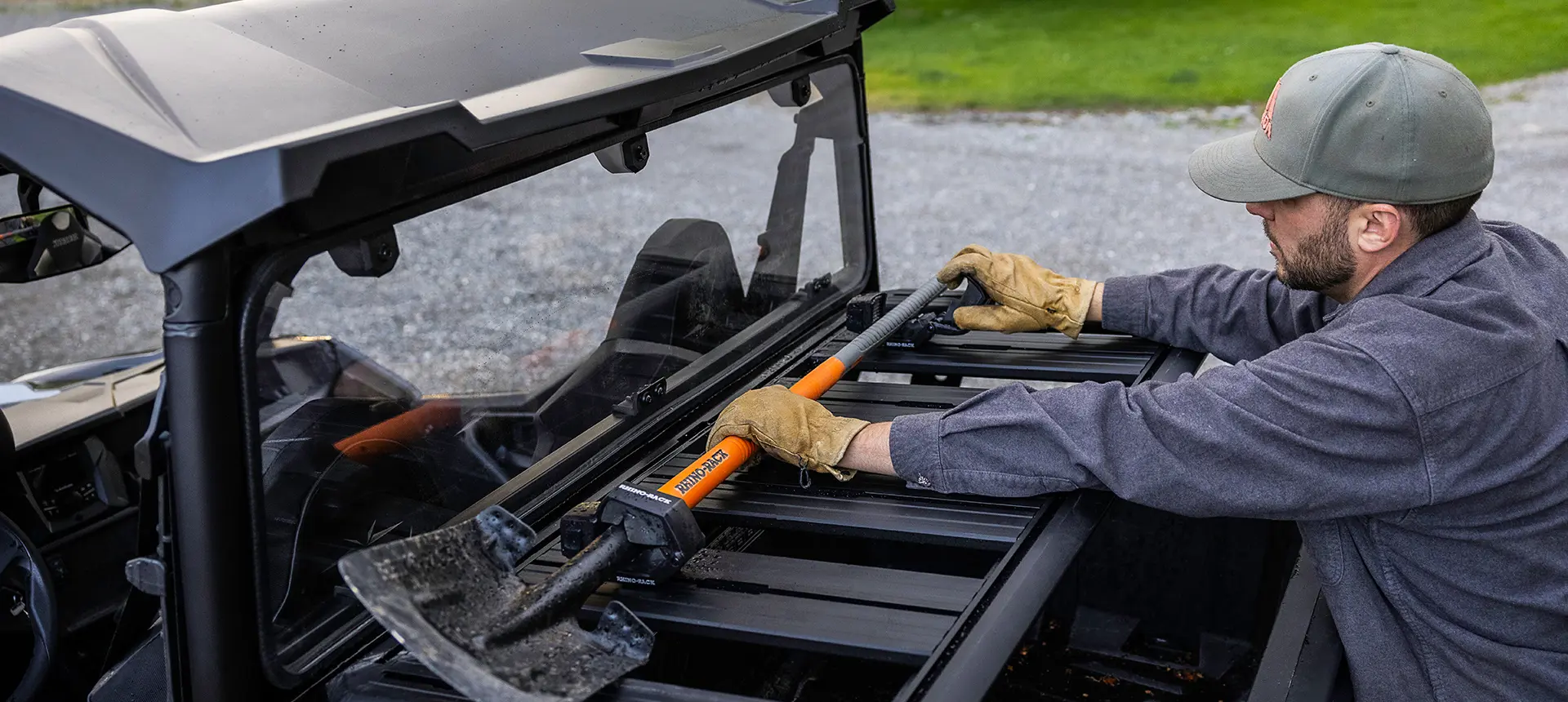 GOT A QUESTION? CALL US AT 855-390-0890
Our Polaris Product Pros are here to help. They are our passionate experts - men and women who live, breathe, and think outdoors every day. 8 AM - 6 PM CST (M - F)

NOT SURE WHICH OFF-ROAD VEHICLE IS RIGHT FOR YOU?
Let us help you narrow down Polaris Off-Road's large selection of vehicles to the one that's just right for your specific needs.
Explore the 4-seat GENERAL Line-up