CARACTERÍSTICAS DISEÑADAS PARA UN PROPÓSITO
Cada sendero es una invitación. Es por eso que GENERAL está lleno de rendimiento líder en su clase, como un motor de 100 caballos de fuerza de alta respuesta, 12.25" de suspensión delantera y un pie completo de distancia al suelo.
VERSATILIDAD INCOMPARABLE
Si quiere estar preparado para cualquier cosa, necesita una máquina que pueda hacer todo. GENERAL responde la llamada con una Caja de descarga de 600 lb, una capacidad de carga útil de 1,100 lb y la capacidad de remolcar sin esfuerzo 1,500 lb.
COMODIDAD INIGUALABLE, MILLA TRAS MILLA
GENERAL es conocido por tener el manejo más cómodo de cualquier crossover side-by-side. Los baches y los surcos son nada con la suspensión líder en su clase. Su dirección suave y sensible ofrece un manejo superior. Y los asientos de butaca reforzados lo cuidan a usted y a sus pasajeros en esos viajes de todo el día.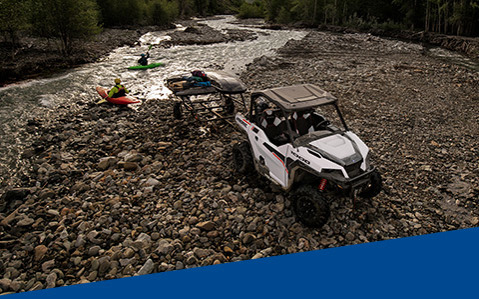 OPCIONES DE PERSONALIZACIÓN
Personalice su excelente experiencia todoterreno con accesorios y paquetes instalados de fábrica.
Paquete Ride Command Instalado de Fábrica Actualizado
Ponga la tecnología más avanzada de la industria al alcance de su mano con una pantalla táctil de 7 " que lo ayuda a controlar todo, desde el diagnóstico del vehículo hasta la navegación GPS y la amplia actualización de audio Rockford Fosgate Stage 4. Disponible solo en los modelos 1000 Deluxe y XP 1000 Deluxe.
Accesorios Polaris Engineered
El equipo correcto importa. Cuando esté listo para hacer que el mejor Sport-Utility todoterreno sea aún más versátil, recuerde que Polaris ofrece la colección de accesorios más grande y mejor de los todoterreno.
Opciones de versión y color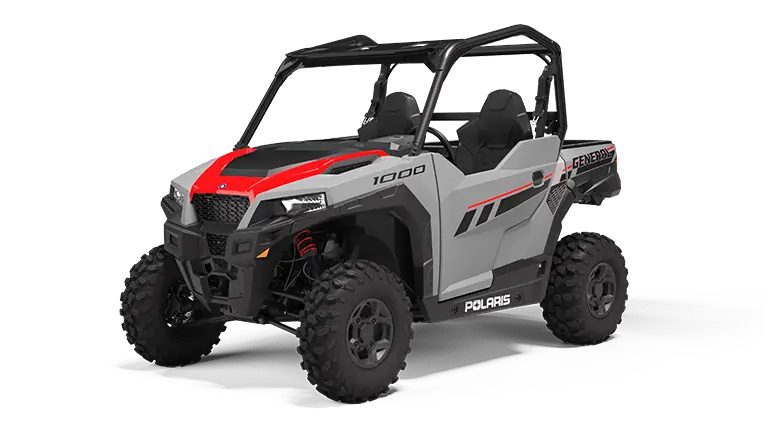 GENERAL 1000 Sport
Desde
$16,299
Precio de venta sugerido por el fabricante en EE. UU.
La forma más fácil de obtener un Side-by-Side crossover de clase superior. Incluso como punto de partida en nuestra línea líder de la industria, GENERAL SPORT supera a todos los competidores en desempeño, comodidad y utilidad.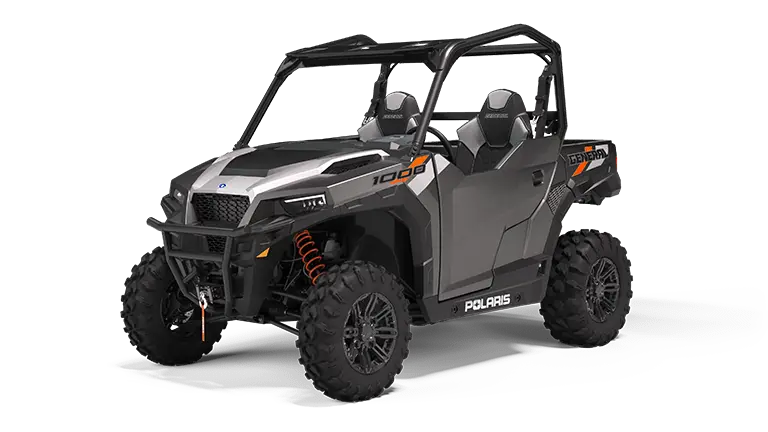 GENERAL 1000 Premium
Desde
$18,799
Precio de venta sugerido por el fabricante en EE. UU.
Más desempeño deportivo y versatilidad. Directamente de la fábrica. Las características adicionales incluyen rines de rally de 14 in, llantas Maxxis Coronado de 27 in, faros LED de alta intensidad, defensa deportiva de perfil bajo y un cabrestante Polaris HD de trabajo pesado que jala hasta 4,500 libras.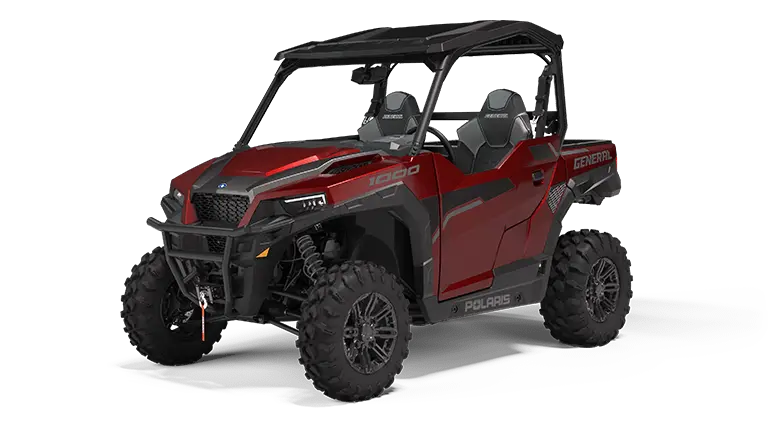 GENERAL 1000 Deluxe
Desde
$21,299
Precio de venta sugerido por el fabricante en EE. UU.
Se llama Deluxe por una razón. Las mejoras incluyen manejo suave, amortiguadores FOX ® de ajuste suave, espejo retrovisor, techo deportivo, conectividad Bluetooth y sistema de audio exclusivo de Rockford Fosgate calibrado específicamente para aventuras todoterreno.
GENERAL 1000 Deluxe Ride Command Edition
Desde
$23,299
Precio de venta sugerido por el fabricante en EE. UU.
For those who want to go all-in on adventure and require leading technology and connectedness. Equipped with industry-exclusive Ride Command GPS Technology and Rockford Fosgate Stage 4 audio tuned for the off-road. Standard upgrades include sport roof, smooth riding and easily adjustable FOX® shocks and convex rear-view mirror.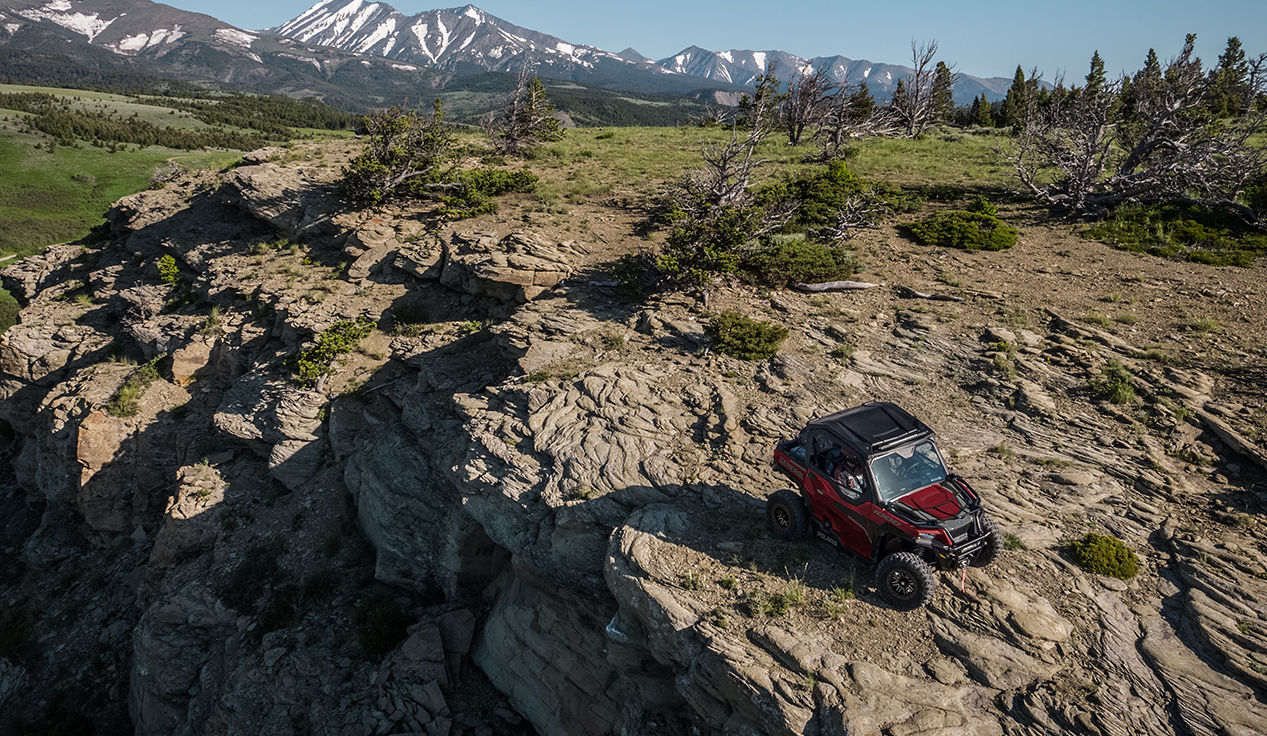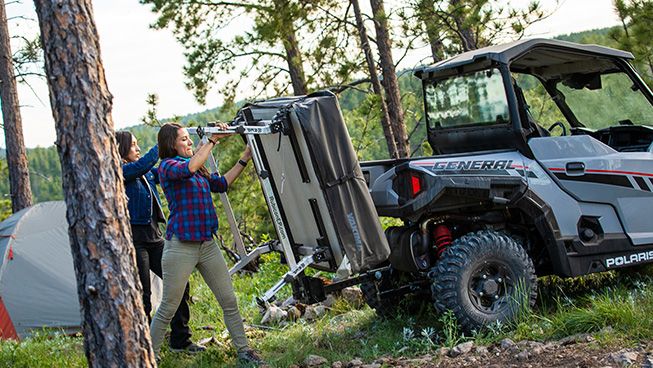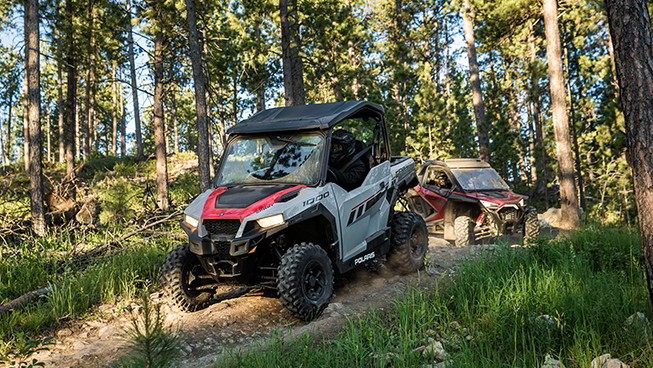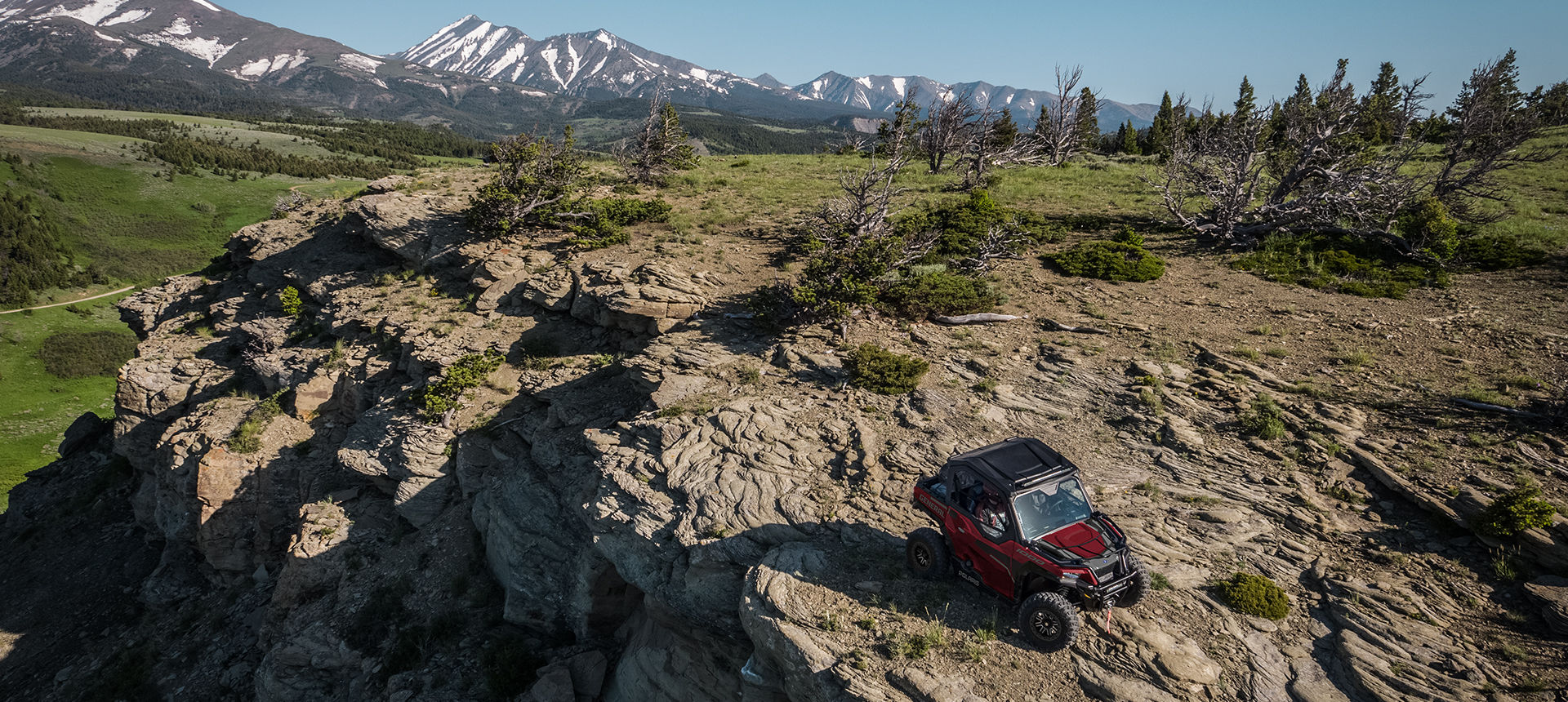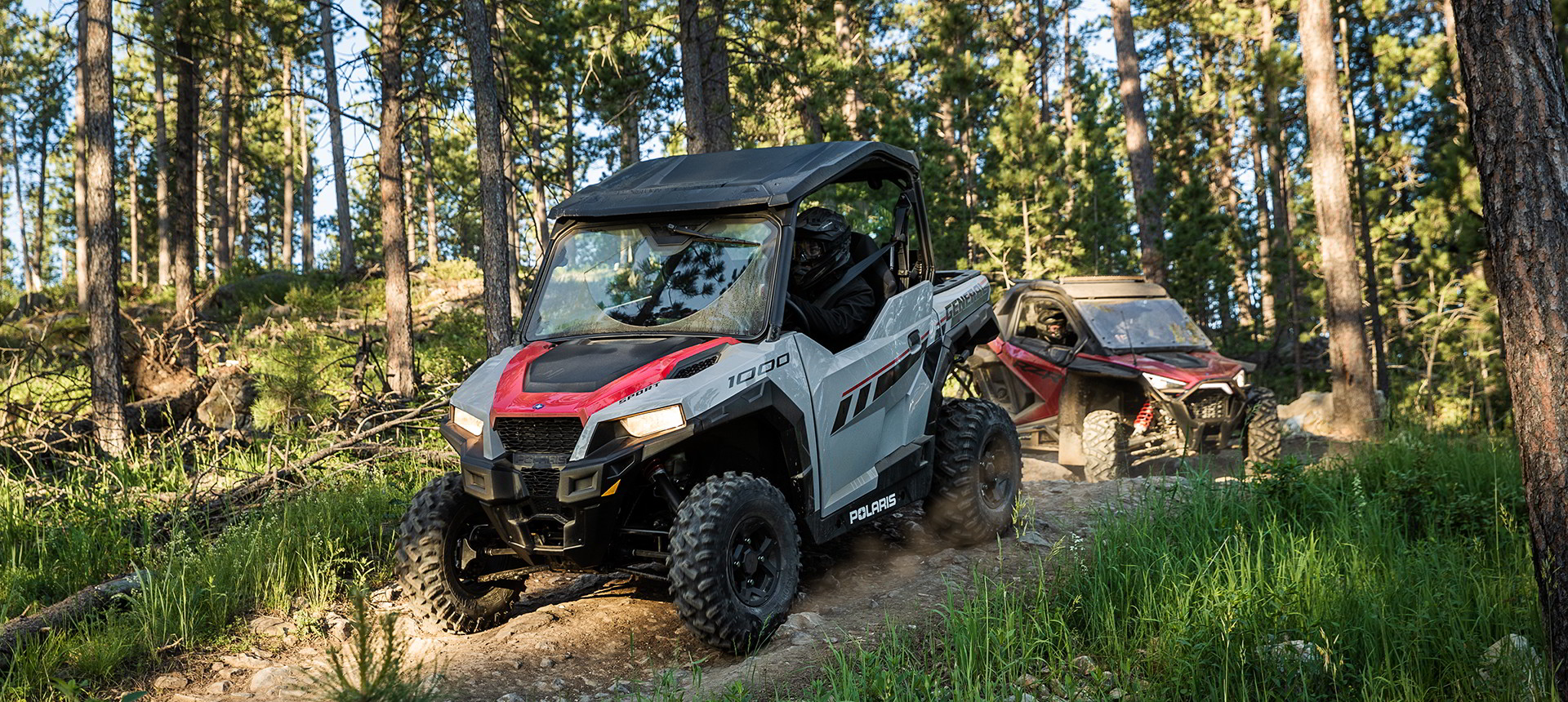 Polaris GENERAL 1000 Gallery
( / )
Todos los precios, las especificaciones, las reclamaciones y la información contenida en este sitio web se basan en el conocimiento actual disponible al momento de la publicación y están sujetos a cambios sin previo aviso, y Polaris no asume ninguna responsabilidad por cambios en los precios o las especificaciones. Polaris no asume ninguna responsabilidad por cualquier inexactitud, opiniones u omisiones en este sitio web. ©2021 Polaris Inc.